Preparing to submit your reconciliation statements and remuneration returns by 31 July 2018
At the start of each financial year, as an employer, you are required to provide information to help us calculate your premium for the financial year ahead, and reconcile the actual premium payable for the previous financial year.
From 9 July, you will be able to submit you 2017-18 reconciliation statement and 2018-19 remuneration return quickly and easily using our secure online services.
Employers who do not submit this information by 31 July 2018 will have their remuneration specified including a 20 per cent loading.
To help you submit your reconciliation statement and remuneration return online, look out for your mail pack which we've started to mail to all registered employers.
The pack includes:
your new username and password
how to complete your reconciliation statement and remuneration return
information about our insurance premium system.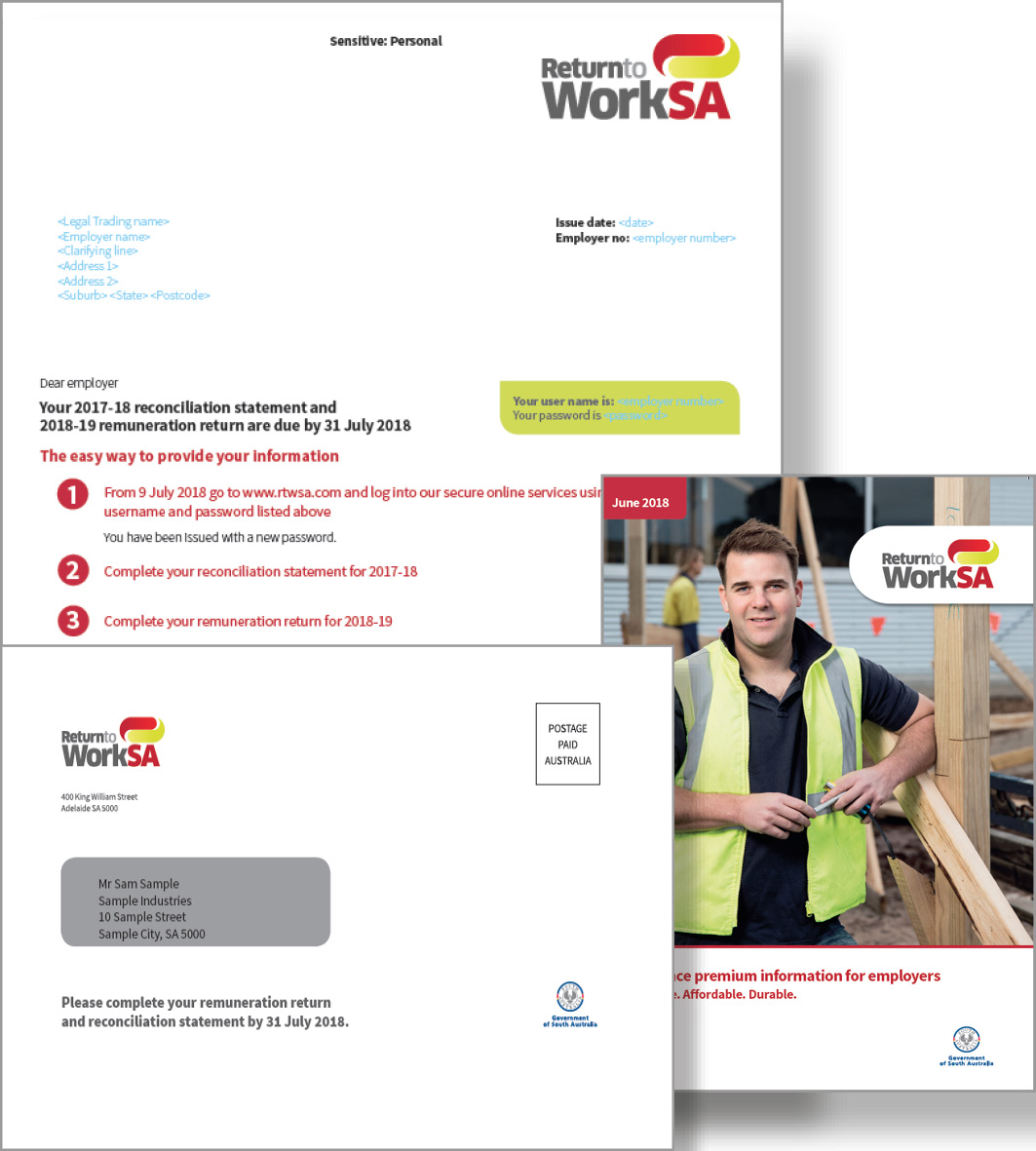 If you have not received your mail pack by 9 July, please contact us immediately on 13 18 55 or by emailing premium@rtwsa.com quoting your ReturnToWorkSA employer number.
For more information visit our reconciliation and remuneration page.